Cindy Aldridge – Our Dog Friends
You may think that public parks are taken care of by city or state budgets and staff, and
although they are to some extent, well-meaning citizens can also contribute to their preservation
and maintenance. Read on to learn about becoming an advocate for public parks, courtesy of
my724outdoors!

What Does a Public Park Advocate Do?
There are many ways to act on behalf of parks and the park system. You could volunteer in the
park to help with litter pick-up, trail maintenance, tree planting, removal of invasive plants, or helping with events. Some parks offer educational programs and you might be qualified to help
with those. Learn the rules and regulations of the park system and know who to report to if you
see suspicious or unsafe activity. Assisting with fund-raising in order to expand facilities, add
bike racks, better lighting, playground equipment, or a nature center is an important part of
supporting the parks. Public park advocates may also lobby community, state, or federal
representatives to increase funding and support for parks.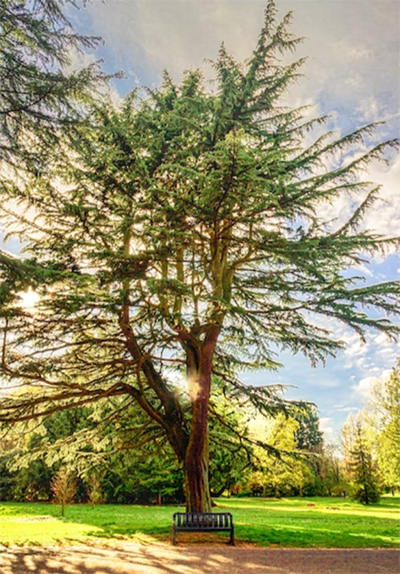 Consider the Lighting
Lighting in public parks is important for safety and security as well as aesthetics. Good lighting
can also increase possibilities for interaction among park visitors, helping to develop a sense of
community. If you want to lead or assist with a fundraising effort to raise money for new or
improved lighting in the parks near you, it's a good idea to get in touch with parks and recreation
administrators first. Outdoor lighting needs to be durable and weatherproof, as well as attractive,
and the lamp posts, in particular, should be sturdy. Posts of aluminum and steel are popular,
and many different styles made of alloys are available. Bases and poles for outdoor lighting
should be built to last. For instance, these pole options are ideal for parking lights.

Start a Nonprofit Organization
As you become more involved in advocating for public parks, you might want to start a nonprofit
organization to raise money and advocate for park maintenance and improvements. This could
be useful for several reasons. Applying for and securing public funding and grants is easier and
more straightforward for a nonprofit corporation than it is for an individual or for-profit company.
Although forming such a company is not difficult, there are some important steps that must be
completed. Your company will need a business plan, a name, bylaws indicating how the entity
will operate, a board of directors, and rules on matters such as conflicts of interest. Decisions
will have to be made about marketing, fund-raising, and donations. Your nonprofit may be
involved in a host of activities ranging from fund-raising to marketing and public awareness
campaigns, as well as planning for maintaining and helping to develop the park.

Word of Mouth is Important, Too
It's important that you tell your friends, neighbors, and acquaintances about ongoing efforts to
support the parks. Making posts and announcements on social media can help to raise
awareness. Some people in the community may not even know about the amenities available in
the local parks, and learning about these things has to happen before people are likely to use
and support the parks. Many state and federal parks are undertaking initiatives to attract a
greater diversity of people. Some traditionally underserved groups will be more likely to visit the
parks and events there with better publicity.
Access to safe, clean, appealing public spaces can help to build a community. Children and
adults in all phases of life can enjoy the amenities in a public park. If you decide to lend your
efforts to support the parks, you can do so through raising awareness, volunteering, fundraising,
or even starting your own nonprofit corporation to support the endeavors listed above. It's a
worthy cause and one that will give back to the community for years to come.
Join the website and Share your Adventure! Our goal is to share everyone's stories, tips, tricks, hacks and all outdoor adventures! Become a part of the talk now! With over 100 contributors and 2000 stories already published, there is something for everyone here at my724outdoors.com!
Check out our Forums and contribute your stories! https://my724outdoors.com/forum/
Come on in, we are glad to have you! Grab a TSHIRT or some swag and show your love of my724outdoors! Hit our store! https://my724outdoors.com/shop/
JOIN OUR FACEBOOK GROUP! https://www.facebook.com/groups/my724outdoors
Drop us an email with your adventure, attach some pictures or a Youtube link to your video. We will share it for everyone to enjoy! Email us at [email protected] today!