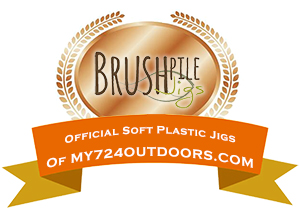 BrushPile Jigs is a self-started, self-funded grass roots company located in the heart of Illinois. We saw a need for handcrafted, quality jigs and fishing products with competitive prices. Using our 25 years of experience in the fishing industry, we create jigs and lures designed to help you catch more fish. We personally inspect each item for flaws before it makes it into the hands of the customer.
When you purchase our products you are supporting a 100% American company selling American products. Thank you for your support, and Fish On!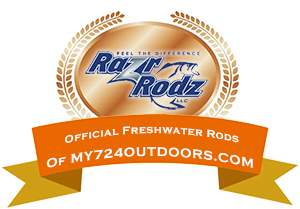 Our mission is to provide strong, sensitive, and extremely light fishing rods with the best warranty in the business.Started in 2010 Razr Rods LLC is a USA owned company and is proud that all our Razr Rods are hand made in the United States of America. We are a small company that sells our rods at Sport Shows, a few small retail outlets, and on our online store. We have every customer on our data base and take pride in knowing what you have purchased from us in the past and what to advise you on future purchases. Our online store is designed to provide you with a safe and secure environment to browse our product catalog.