This Super Exciting Small Travel Trailer Has Many Surprises with Matt's RV Reviews and my724outdoors.com!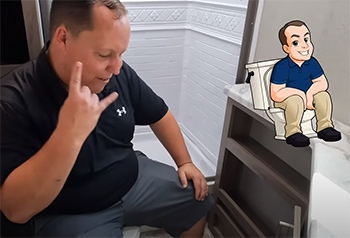 Imagine XLS expands the lineup with floorplans starting under 5,000-pounds. XLS welcomes even more of today's medium-duty trucks and SUVs, without the compromise that other manufacturers feel forced to make in pursuit of lighter weight. This Imagine XLS 23BHE has many surprises that you normally don't find in travel trailers this small!
Join the website and Share your Adventure! Our goal is to share everyone's stories, tips, tricks, hacks and all outdoor adventures! Become a part of the talk now! With over 100 contributors and 2000 stories already published, there is something for everyone here at my724outdoors.com!
Check out our Forums and contribute your stories! https://my724outdoors.com/forum/
Come on in, we are glad to have you! Grab a TSHIRT or some swag and show your love of my724outdoors! Hit our store! https://my724outdoors.com/shop/
JOIN OUR FACEBOOK GROUP! https://www.facebook.com/groups/my724outdoors
Drop us an email with your adventure, attach some pictures or a Youtube link to your video. We will share it for everyone to enjoy! Email us at [email protected] today!
Some More Camper Reviews!
MORE PFGFishing fun!
STINK BAIT for Crappie? NOPE!
Southern Illinois camping and fishing trip