2022 KZ RV Sportsmen SE 251RSSE Walk Through with Matt's RV Reviews and my724outdoors.com!
The KZ RV Sportsmen SE 251RSSE is a value packed travel trailer! Matt takes us through all the features in this video. Does the KZ RV Sportsmen SE 251RSSE have a prime pooping position? Watch and find out! LOL
VALUE-PACKED TRAVEL TRAILERS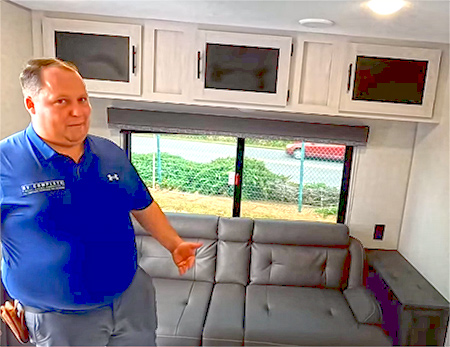 Look no further than the Sportsmen SE if you are seeking an affordable RV with all the amenities of home. Sportsmen SE allows families to start creating memories together while keeping everyone happy!
KEY FEATURES:
Exterior shower
Climate package
Solar roof prep
RV Airflow system
Black tank flush
My724outdoors is about Community!! Join the website and Share your Adventure! REGISTER HERE https://my724outdoors.com/wp-login.php?action=register IT IS FREE ALWAYS! Post your pics or YouTube Links to our forums and be a part of the outdoor community!!
Check out our Forums and contribute your stories!
Come on in, we are glad to have you! Grab a TSHIRT or some swag and show your love of my724outdoors! Hit our store! https://my724outdoors.com/shop/
JOIN OUR FACEBOOK GROUP! https://www.facebook.com/groups/my724outdoors
Drop us an email with your adventure, attach some pictures or a Youtube link to your video. We will share it for everyone to enjoy! Email us at [email protected] today!
Some More Camper Reviews!
MORE PFGFishing fun!
STINK BAIT for Crappie? NOPE!
Southern Illinois camping and fishing trip