2022 Grand Design Transcend 321BH with Matt's RV Reviews and my724outdoors.com!
This Grand Design Transcend 321BH is awesome! Great floorplan and lots of room!
This Grand Design Transcend 321BH continues our pursuit of building around the needs of our customers. Where others surrender quality, function and features, Transcend focuses on the needs of consumers — open floorplans, functional design, and towable with many of today's half-ton trucks and SUVs. Transcend: Quality Driven, Customer Focused, Built to Last.
The all-new Grand Design Xplor is the perfect fit for your dream of enjoying the great outdoors. The Xplor starts at the top of its class by offering customer-focused design, built-in quality, and the industry-leading warranty that is expected from a Grand Design. It's time to Xplor the possibilities.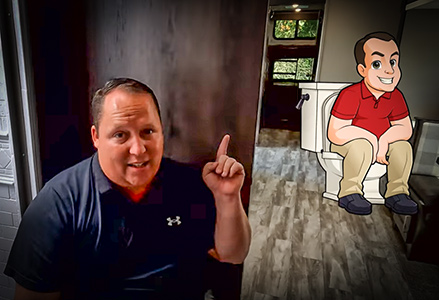 Join the website and Share your Adventure! Our goal is to share everyone's stories, tips, tricks, hacks and all outdoor adventures! Become a part of the talk now! With over 100 contributors and 2000 stories already published, there is something for everyone here at my724outdoors.com!
Check out our Forums and contribute your stories! https://my724outdoors.com/forum/
Come on in, we are glad to have you! Grab a TSHIRT or some swag and show your love of my724outdoors! Hit our store! https://my724outdoors.com/shop/
JOIN OUR FACEBOOK GROUP! https://www.facebook.com/groups/my724outdoors
Drop us an email with your adventure, attach some pictures or a Youtube link to your video. We will share it for everyone to enjoy! Email us at [email protected] today!
Some More Camper Reviews!
MORE PFGFishing fun!
STINK BAIT for Crappie? NOPE!
Southern Illinois camping and fishing trip