Norfork Lake Continues To Be On Fire – Now Is The Time To Get Your Spring Fishing Fix with Hummingbird Hideaway Resort and my724outdoors.com!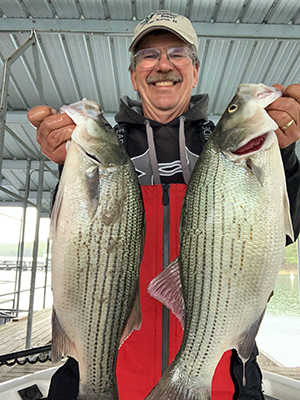 Another successful early morning spring fishing. I guess Mark figured it out since he had a great day catching hybrids, walleye, white bass and largemouth bass. I fished in a different area from Mark and found hybrids, lots of white bass and several big largemouth.
Join the website and Share your Adventure! Our goal is to share everyone's stories, tips, tricks, hacks and all outdoor adventures! Become a part of the talk now! With over 100 contributors and 2000 stories already published, there is something for everyone here at my724outdoors.com!
Check out our Forums and contribute your stories! https://my724outdoors.com/forum/
Come on in, we are glad to have you! Grab a TSHIRT or some swag and show your love of my724outdoors! Hit our store! https://my724outdoors.com/shop/
JOIN OUR FACEBOOK GROUP! https://www.facebook.com/groups/my724outdoors
Drop us an email with your adventure, attach some pictures or a Youtube link to your video. We will share it for everyone to enjoy! Email us at [email protected] today!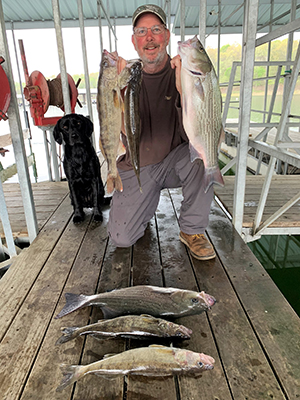 We were both casting 3.5 & 5 inch swimbaits in white trash and sexy shad color. I moved from my first location to a main lake point at sunrise. I was casting the Little Dipper swimbait and landed a pig of a crappie, a little over 15.5 inches long, and a 13 incher. I then moved back into a small creek and the fish started to explode out of the water at around 7:15AM. They were mainly big white bass, largemouth and some baby striped bass. There were a few explosions that had to be big striped bass, but they didn't take my bait. I casted a spook jr, a Kastmaster and my swimbait and caught fish on all of them. It was a blast. All of these fish were released on site, along with several hybrids and some white bass from my first area. My hybrids from yesterday and today will be on the smoker tomorrow morning. 8 white bass and 2 crappie are being saved for an upcoming fish fry with some of Linda's family. I had to be back at the resort by 8AM so I very reluctantly left surfacing fish.
The surface water temperature is up to 63 degrees and the lake continues to rise slowly and is 560.99 ft msl.
MORE PFGFishing fun!
STINK BAIT for Crappie? NOPE!
Southern Illinois camping and fishing trip