Discover Your Outdoor Adventure at The Riverlands with MoConservation and my724outdoors.com!
This unique area minutes from St. Louis offers floating, hiking trails through forest, prairie and wetland habitats, and some of the best birdwatching in the country. The Riverlands is full of adventure for you and your family!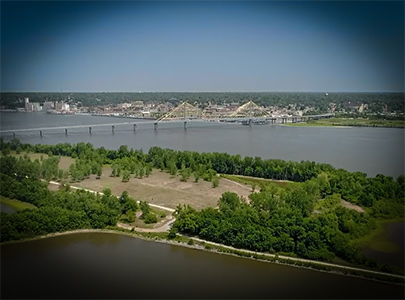 One of the hottest travel destinations in the country for birdwatching is just 20 minutes north of St. Louis. More than 300 species of birds have been seen at Riverlands along the Mississippi River flyway. Several of them stop by to fuel and rest on their journeys north and south in the fall and spring.
The Riverlands has a visitor center, scopes, and viewing platforms to help visitors see and photograph wildlife.  You can view migrating shorebirds in the fall, gulls and trumpeter swans in winter, the return of songbirds in spring, and wading birds in summer.
The area has more than 8 miles of trails for walking or hiking though prairie, forest, or wetland habitats. It's also a popular destination for floating. You can sign up for Paddlefest events and try kayaking or paddle boarding with experienced guides.  This immersive experience is provided through a partnership among the U.S. Army Corps of Engineers, the Audubon Center at the Riverlands, and the Mississippi River Water Trail Association.
Some More Camper Reviews!
MORE PFGFishing fun!
STINK BAIT for Crappie? NOPE!
Southern Illinois camping and fishing trip