First Day Hikes at Missouri State Parks Is a Fantastic Way to Start the Year with MoConservation and my724outdoors.com!
Start 2023 out on the right foot, or left, by participating in a First Day Hike at a Missouri state park! The hikes offer everyone a unique tradition to welcome the new year in the outdoors, exercising and connecting with nature. Visit mostateparks.com/firstdayhikes for more info. #FirstDayHikes
Celebrate the beginning of 2023 by taking a guided hike in a Missouri state park on Jan. 1. Start a new tradition with your friends and family as you get some healthy exercise and enjoy the great outdoors. First Day Hikes are promoted by America's State Parks. For more information, click here.
Click on the park names below to learn more about each hike. See our trails map for other self-guided hiking opportunities at a park near you.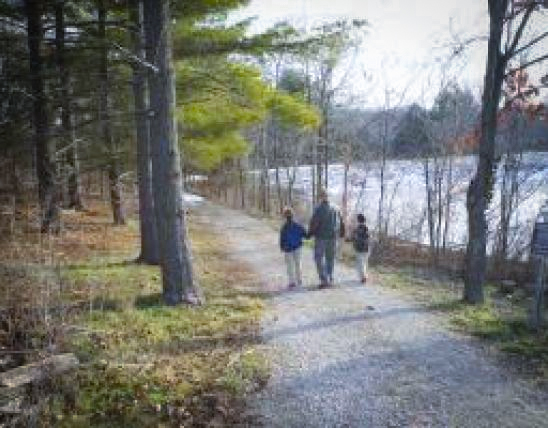 Join the website and Share your Adventure! Our goal is to share everyone's stories, tips, tricks, hacks and all outdoor adventures! Become a part of the talk now! With over 100 contributors and 2000 stories already published, there is something for everyone here at my724outdoors.com!
Check out our Forums and contribute your stories! https://my724outdoors.com/forum/
Come on in, we are glad to have you! Grab a TSHIRT or some swag and show your love of my724outdoors! Hit our store! https://my724outdoors.com/shop/
JOIN OUR FACEBOOK GROUP! https://www.facebook.com/groups/my724outdoors
Drop us an email with your adventure, attach some pictures or a Youtube link to your video. We will share it for everyone to enjoy! Email us at [email protected] today!
The public is strongly encouraged to follow social-distancing guidelines and be proactive in protecting themselves and others amid ongoing public health concerns. Come prepared with hand sanitizer and bottled water, avoid large and congested crowds, and please stay home if sick.
Click here to read the news release.
| | | |
| --- | --- | --- |
| Park/Historic Site | Meeting Location | Time |
| Dr. Edmund A. Babler Memorial State Park, Wildwood | Alta Shelter parking lot | 10 a.m. to noon |
| Bennett Spring State Park, Lebanon | Savanna Ridge/Natural Tunnel Trailhead parking lot | 11 a.m. to 1 p.m. |
| Big Sugar Creek State Park, Pineville | Ozark Chinquapin Trailhead | 9 a.m. to noon |
| Nathan and Olive Boone Homestead State Historic Site, Ash Grove | Picnic shelter | 10 a.m. to noon |
| Bryant Creek State Park, Ava | Pike Hollow Trailhead | 10 a.m. to noon |
| Crowder State Park, Trenton | Shelter 3 parking lot | 2-4 p.m. |
| Cuivre River State Park – Camp Sherwood | Camp Sherwood Recreation Hall | 1:30-2:30 p.m. |
| Cuivre River State Park – Frenchman's Bluff Trail | Stone Shelter | 1-3 p.m. |
| Cuivre River State Park – Hamilton Hollow and Cuivre River trails and White Connector 2, Troy | Stone Shelter | 1-3 p.m. |
| Graham Cave State Park, Danville | Visitor center | 9 a.m. to noon |
| Ha Ha Tonka State Park, Camdenton | Post Office Shelter | 10 a.m. to noon |
| Hawn State Park, Ste. Genevieve | White Oaks Trailhead | Noon to 2 p.m. |
| Lake of the Ozarks State Park, Kaiser | Hidden Springs Trailhead | 2-4 p.m. |
| Meramec State Park, Sullivan | In front of visitor center | 11 a.m. to 1:30 p.m. |
| Missouri Mines State Historic Site, Park Hills | Gatehouse | 9-11 a.m. |
| Montauk State Park, Salem | Nature center | 10 a.m. to noon |
| Onondaga Cave State Park, Leasburg | Showerhouse 1 | 9-11 a.m. |
| Prairie State Park, Mindenmines | Regal Tallgrass Prairie Nature Center | 1-3 p.m. |
| Roaring River State Park, Cassville | Eagle's Nest Trailhead | 1-4 p.m. |
| Rock Bridge Memorial State Park – Deer Run Trail, Columbia | For details on meeting location, register for the hike | Noon to 3:30 p.m. |
| Rock Bridge Memorial State Park – Gans Creek Wild Area, Columbia | For details on meeting location, register for the hike | Noon to 3:30 p.m. |
| Rock Bridge Memorial State Park – Grassland Trail, Columbia | For details on meeting location, register for the hike | 2:30-4:30 p.m. |
| Rock Bridge Memorial State Park – Sinkhole and Devil's Icebox trails, Columbia | For details on meeting location, register for the hike | 9:30-11:30 a.m. |
| Rock Bridge Memorial State Park – Sinkhole and Devil's Icebox trails, Columbia | For details on meeting location, register for the hike | 12:30-2:30 p.m. |
| St. Francois State Park, Bonne Terre | Swimming Deer Trailhead | 1-4 p.m. |
| St. Joe State Park, Park Hills | Shelter 6 | 1-3 p.m. |
| Table Rock State Park – Lakeshore Trail, Branson | Lakeshore Trailhead at State Park Marina | 1-3 p.m. |
| Table Rock State Park – Red Loop of White River Valley Trail System | Trailhead 1 of White River Valley Trail System | 10 a.m. to noon |
| Thousand Hills State Park, Kirksville | Red Bud Trailhead | 10-11 a.m. |
| Wakonda State Park, La Grange | Jasper Lake parking lot | 9-10:30 a.m. |
| Canceled: Wallace State Park, Cameron | Showerhouse parking lot | Canceled |
| Washington State Park, De Soto | Thunderbird Lodge | 1-2 p.m. |
| Watkins Woolen Mill State Park and State Historic Site, Lawson | East dam parking lot | 10 a.m. to noon |