The Excitement of Big Bass Fishing with Creek Fishing Adventures and my724outdoors.com!
Big Bass Fishing in Tennessee has been rewarding this year. Catching Giant Alabama Spotted Bass (In Tennessee) Compilation 2022. The year of 2022 was by far the best year for me in bass fishing, and I didn't think I would have caught the giant Alabama bass that I did. 2 over 5lbs and several 3's and 4's.
My724outdoors is about Community!! Join the website and Share your Adventure! REGISTER HERE https://my724outdoors.com/wp-login.php?action=register IT IS FREE ALWAYS! Post your pics or YouTube Links to our forums and be a part of the outdoor community!!
Check out our Forums and contribute your stories!
Come on in, we are glad to have you! Grab a TSHIRT or some swag and show your love of my724outdoors! Hit our store! https://my724outdoors.com/shop/
JOIN OUR FACEBOOK GROUP! https://www.facebook.com/groups/my724outdoors
Drop us an email with your adventure, attach some pictures or a Youtube link to your video. We will share it for everyone to enjoy! Email us at [email protected] today!
MORE PFGFishing fun!
STINK BAIT for Crappie? NOPE!
Southern Illinois camping and fishing trip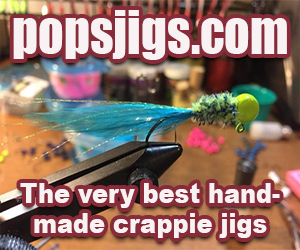 MORE PFGFishing fun!
STINK BAIT for Crappie? NOPE!
Southern Illinois camping and fishing trip