The Fishing is HOT This 4th of July Weekend on Norfork Lake with Hummingbird Hideaway Resort and my724outdoors.com!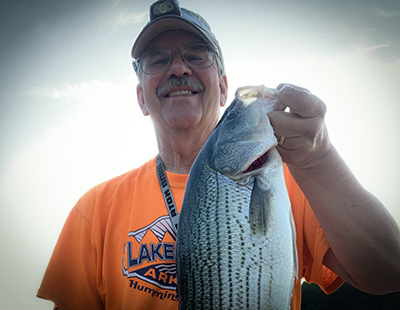 Join the website and Share your Adventure! Our goal is to share everyone's stories, tips, tricks, hacks and all outdoor adventures! Become a part of the talk now! With over 100 contributors and 2000 stories already published, there is something for everyone here at my724outdoors.com!
Check out our Forums and contribute your stories! https://my724outdoors.com/forum/
Come on in, we are glad to have you! Grab a TSHIRT or some swag and show your love of my724outdoors! Hit our store! https://my724outdoors.com/shop/
JOIN OUR FACEBOOK GROUP! https://www.facebook.com/groups/my724outdoors
Drop us an email with your adventure, attach some pictures or a Youtube link to your video. We will share it for everyone to enjoy! Email us at [email protected] today!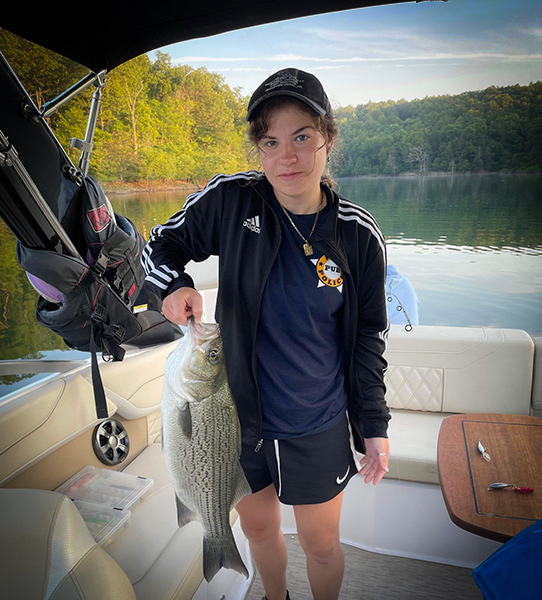 I did not plan to fish this morning, but I woke up very early and thought this might be the last chance to fish until the holiday is over. So I fished, and the the bite was pretty good. The stripers were suspended starting at 40 feet down to the bottom. The hybrids were feeding on the surface and all the way to the bottom. I fished in 55 to 65 feet of water back in a cove or small creek. I caught several limits of fish vertical jigging either a Tater Shad or a one ounce Binks spoon. Both were working equally well. They are fantastic baits!! A topwater bait would have caught some hybrids, whites or largemouth, but I elected to vertical jig for the bigger fish. Most of my fish came off the bottom, but the hybrids hammered the bait on a fast reel up. The good bite in this area started around 5:30AM and slowed down around 7:30. All my fish got to swim away. Nathan had his daughter and dad with him this morning and they got to land some nice fish. Mary Grace had the fight of her life with this big hybrid. Her arms were sore after the fight. I guess that is a good sore.
The lake temp was in the mid 80's and the lake level has fallen to 567.72 ft msl. Everyone have a great and safe 4th of July weekend and hopefully I will be back on the lake around the 4th. My wife doesn't believe I can stay off the lake this long.
Hummingbird Hideaway is fully booked for the holiday week but we have openings beginning on July 9 if you are still looking for a summer getaway! Call us at 870-492-5113
MORE PFGFishing fun!
STINK BAIT for Crappie? NOPE!
Southern Illinois camping and fishing trip