Forest River Flagstaff E Pro 20BHS Review with Matt's RV Reviews and my724outdoors.com!
Hey everyone welcome back to another video. Today I am super excited were taking a look at a AWESOME Small Travel Trailer the Forest River Flagstaff E Pro 20BHS! This 20BHS is Small and Compact but still GREAT Quality! What I love about this travel trailer is that it isn't your traditional "TINY TRAILER" It is actually made with great qualities and amenities.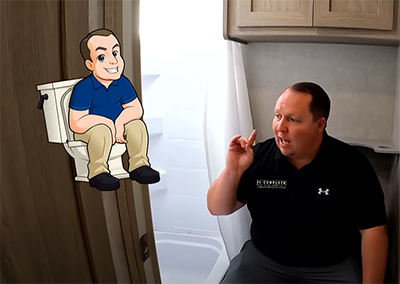 According to Forest river, "The Flagstaff E-Pro 20BHS is our largest bunk model in the E-Pro lineup. The accessory door in the rear that allows you to put different types of camping items in your unit easily is by far one of the best attributes to the small floor plan. This one slide model has a large Dinette so you can sleep 6 and sit at least four in the dinette as well. We know you will enjoy all of the space available in the main part of the cabin in this great bunkhouse."
Join the website and Share your Adventure! Our goal is to share everyone's stories, tips, tricks, hacks and all outdoor adventures! Become a part of the talk now! With over 100 contributors and 2000 stories already published, there is something for everyone here at my724outdoors.com!
Check out our Forums and contribute your stories! https://my724outdoors.com/forum/
Come on in, we are glad to have you! Grab a TSHIRT or some swag and show your love of my724outdoors! Hit our store! https://my724outdoors.com/shop/
JOIN OUR FACEBOOK GROUP! https://www.facebook.com/groups/my724outdoors
Drop us an email with your adventure, attach some pictures or a Youtube link to your video. We will share it for everyone to enjoy! Email us at [email protected] today!
Some More Camper Reviews!
MORE PFGFishing fun!
STINK BAIT for Crappie? NOPE!
Southern Illinois camping and fishing trip
MORE PFGFishing fun!
STINK BAIT for Crappie? NOPE!
Southern Illinois camping and fishing trip