WV Bigfoot Museum and Flatwoods Monster Museum Are Hidden Gems with The Carpetbagger and my724outdoors.com!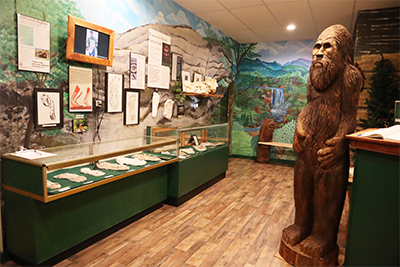 Mountain Laurel Country Store, located in downtown Sutton, houses the West Virginia Bigfoot Museum. The museum highlights bigfoot sightings from the central West Virginia area as well as from all of West Virginia. Displays include track castings, Stories, Art, and more. They also carry quite a bit of Bigfoot merch as well!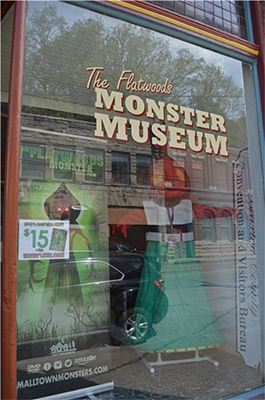 Visit the Flatwoods Monster Museum located on Main Street in downtown Sutton, just two miles from Exit 62 on I-79. The museum has been featured in such programs as Small Town Monster's The Flatwoods Monster: a Legacy of Fear, America's Got Aliens (Hong Kong), Nerdist's Bizarre States, and the Unseen World. Displays include: one of a kind collections and artifacts, historic items, memorabilia, books, and more! Admission is FREE. Souvenirs such as: shirts, stickers, shot glasses, and lanterns are available for purchase. The museum also acts as the Braxton County Visitors Center, with area brochures and travel info to help with the rest of your stay and trip.
Join the website and Share your Adventure! Our goal is to share everyone's stories, tips, tricks, hacks and all outdoor adventures! Become a part of the talk now! With over 100 contributors and 2000 stories already published, there is something for everyone here at my724outdoors.com!
Check out our Forums and contribute your stories! https://my724outdoors.com/forum/
Come on in, we are glad to have you! Grab a TSHIRT or some swag and show your love of my724outdoors! Hit our store! https://my724outdoors.com/shop/
JOIN OUR FACEBOOK GROUP! https://www.facebook.com/groups/my724outdoors
Drop us an email with your adventure, attach some pictures or a Youtube link to your video. We will share it for everyone to enjoy! Email us at [email protected] today!
MORE PFGFishing fun!
STINK BAIT for Crappie? NOPE!
Southern Illinois camping and fishing trip
Some More Camper Reviews!
MORE PFGFishing fun!
STINK BAIT for Crappie? NOPE!
Southern Illinois camping and fishing trip