2022 Jayco Seneca 37K Super C Review with Matt's RV Reviews and my724outdoors.com!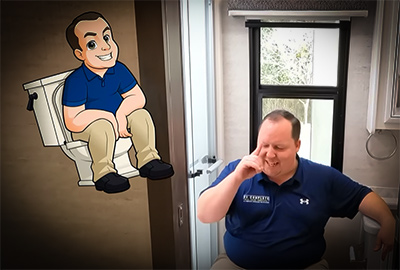 The Seneca is a Super Class C RV with updated interiors and a fresh floorplan option for 2022. The unique front-end diesel chassis is built specifically for RVs by Freightliner® and doesn't cramp the cabin. The 2022 Jayco Seneca 37K delivers superior towing power without adding too much weight so you can tow a trailer or car to your destination and stay there in comfort.  
Spacious 2022 Seneca floorplans, all with king beds, include the reimagined bath and a half 37K layout. The Seneca is the most popular Super C RV ever!
Join the website and Share your Adventure! Our goal is to share everyone's stories, tips, tricks, hacks and all outdoor adventures! Become a part of the talk now! With over 100 contributors and 2000 stories already published, there is something for everyone here at my724outdoors.com!
Check out our Forums and contribute your stories! https://my724outdoors.com/forum/
Come on in, we are glad to have you! Grab a TSHIRT or some swag and show your love of my724outdoors! Hit our store! https://my724outdoors.com/shop/
JOIN OUR FACEBOOK GROUP! https://www.facebook.com/groups/my724outdoors
Drop us an email with your adventure, attach some pictures or a Youtube link to your video. We will share it for everyone to enjoy! Email us at [email protected] today!
Some More Camper Reviews!
MORE PFGFishing fun!
STINK BAIT for Crappie? NOPE!
Southern Illinois camping and fishing trip