Norfork Lake Fishing Report with Hummingbird Hideaway Resort and my724outdoors.com!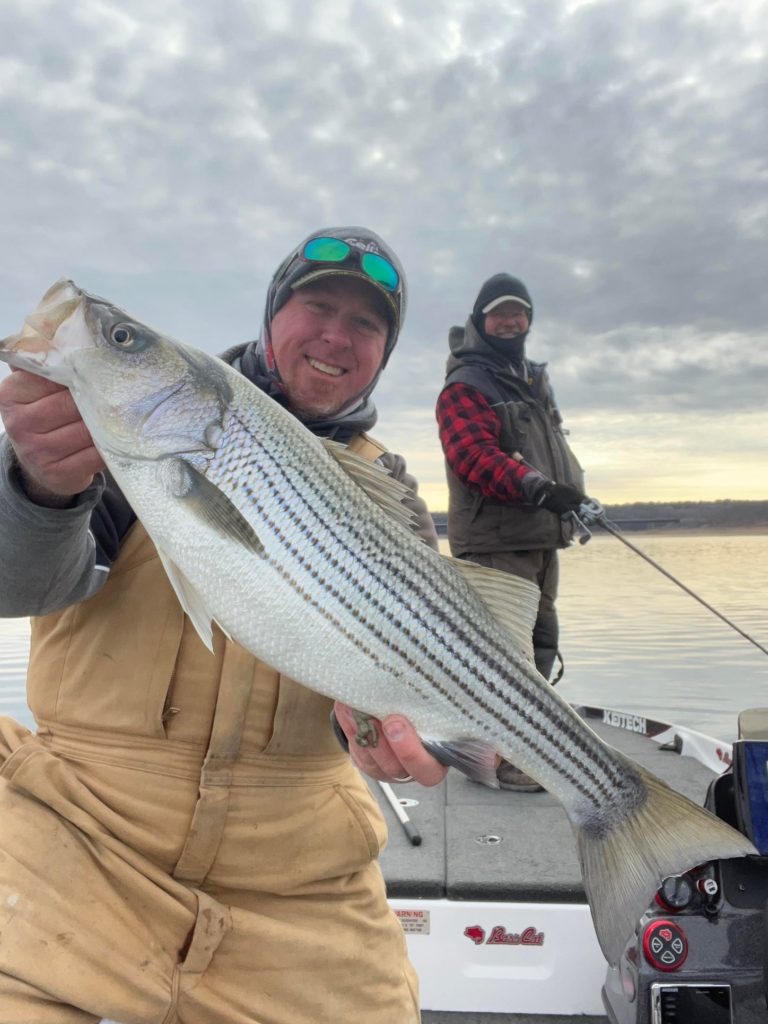 This Norfork Lake Fishing Report shows that the fish just keep hitting, even in the cold weather! I got to fish with Chad Bleeker of Norfork Bayou Fishing this afternoon and had a blast. Chad and I have been talking and sharing info for quite some time and today we finally got to meet face to face. Very personable guy who made the afternoon a lot of fun. I also got to experience using the Garmin Livescope and was really impressed. It is on my wish list now. I believe we landed 7 striped/hybrid bass and several whites. We had numerous bumps and misses. We were vertical jigging with a 3.5 inch white plastic jig with a 1/4 ounce jig head. It took me awhile to get used to fishing 50 to 60 feet down with a lightweight bait. We found our fish in 75 to 85 feet of water suspended 30 to 60 feet down. Lots of bait are moving to their normal winter haunts from the 62 bridge area down to the 101 Boat Dock area. Thanks again Chad, I had a great time and learned a lot. The surface water temperature was 45 – 46 degrees and it was definitely a cool day on the lake. That's all for today with the Norfork Lake Fishing Report!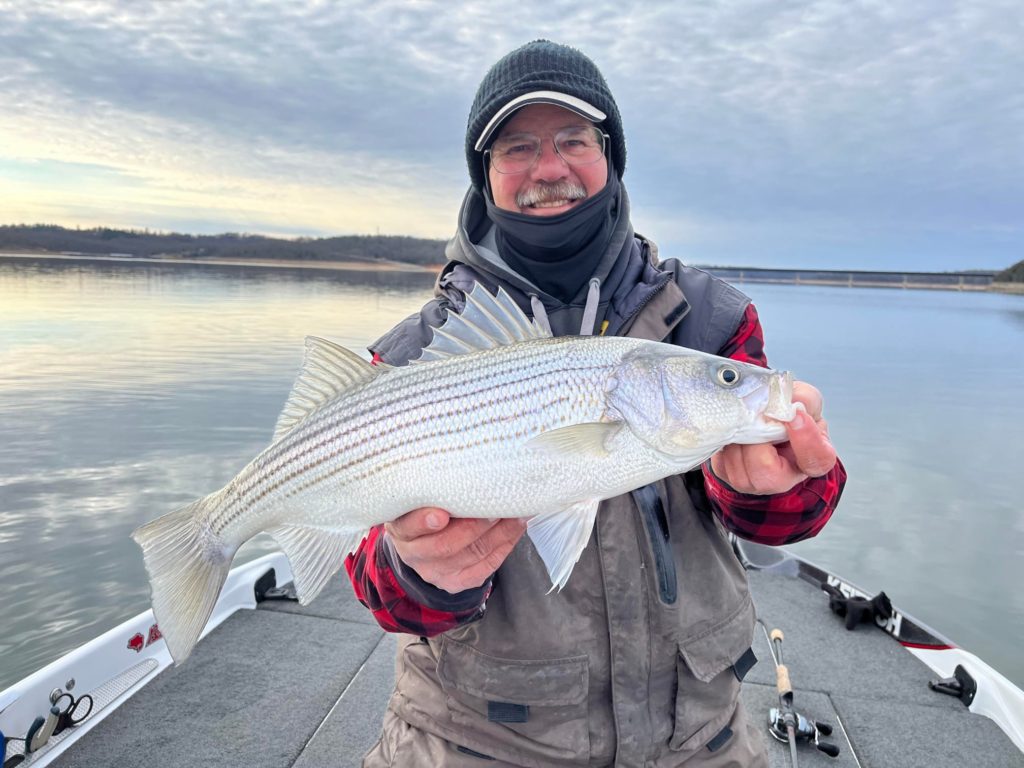 Join the website and Share your Adventure! Our goal is to share everyone's stories, tips, tricks, hacks and all outdoor adventures! Become a part of the talk now! With over 100 contributors and 2000 stories already published, there is something for everyone here at my724outdoors.com!
Check out our Forums and contribute your stories! https://my724outdoors.com/forum/
Come on in, we are glad to have you! Grab a TSHIRT or some swag and show your love of my724outdoors! Hit our store! https://my724outdoors.com/shop/
JOIN OUR FACEBOOK GROUP! https://www.facebook.com/groups/my724outdoors
Drop us an email with your adventure, attach some pictures or a Youtube link to your video. We will share it for everyone to enjoy! Email us at [email protected] today!
MORE PFGFishing fun!
STINK BAIT for Crappie? NOPE!
Southern Illinois camping and fishing trip